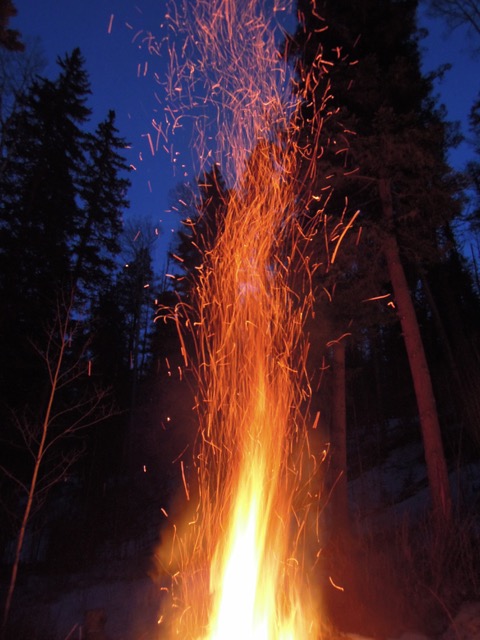 The Global Fires of Our Times
Perceiving the war in Ukraine through a lens of fire…. Take a walk with me through the forest in the short video as I reflect on a larger context and perspectives for navigating the conflagrations of our times.
My heart breaks and cries along with yours and so many others as I witness the unfolding violence and terror and trauma unleashed by Russia's invasion of the Ukraine. Yet it helps me to see this within the context of a larger and inevitable unfolding of modern worldviews that are inconsistent with who we truly are as human beings. The re-membering of our deep nature and inter-breathing with each other and all of life…this is the medicine our souls and planet long for in our response to the converging crisis of our times.
We are indeed children of the Sun and this medicine invites us to witness this war as an expression of unbridled desacralized fire. It occurs within the fiery context of economic systems consuming Mother Earth. We are trained to unconsciously treat humanity and all life principally as economic resource for white males of privilege. This system feeds on our personal and collective experiences of separation, from ourselves and each other, and on the spiritual and cultural lies of our insufficiency and unworthiness.
Nature, as does this war, invites us to remember our deep identity of connectivity with each other and all of life. The video (2018) was a spontaneous and somewhat clumsy anticipation of the forest firestorms now predicted by the recent UN report: Spreading Like Wildfire: The Rising Threat of Extraordinary Landscape Fires.
These firestorms are not separate from Russia's war against Ukraine, the US's wars in Iraqi or Afghanistan… or the growing heartbreaking numbers of hungry children around the world. The video seeks to both bear witness to where we are and to point toward the resource of Nature's invitation; it lies within this crisis and in each of our hearts. It is nothing less than to reconfigure our modern isolated human identities into closer alignment with the underlying realities of what is: our innate belonging and the resources of deep intelligence and wisdom within this cosmic inheritance. Herein is the resource of our wild resiliency.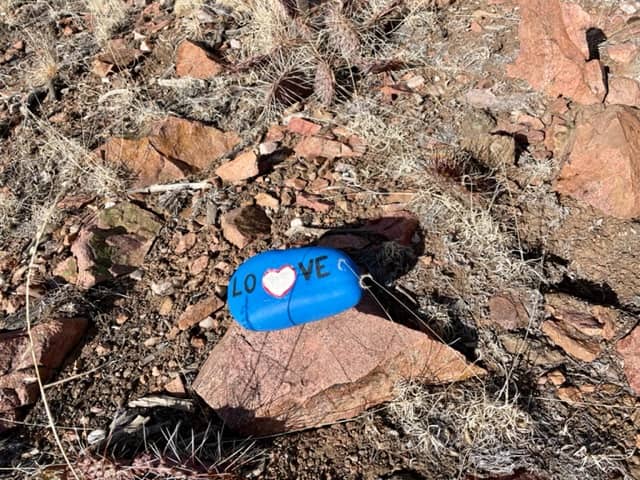 I came across this beautiful little reminder on my hike yesterday. And what a perfect reminder for me to remember the healing and renewing fires of love that can live in our hearts.
Namaste, dear Ones!
Note: Yoast, the readability analyzer I'm experimenting with, is telling me this post is hard to read. I apologize for this. It's simply the best I can do in the moment!