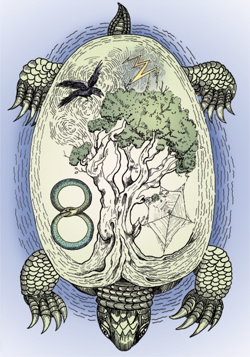 Seven Keystone Processes of Wild Resiliency: Overview
There is a great River of Life flowing through the Cosmos and we are not separate from it. We Belong. It is possible however, to orient one's life energy in concert with this flow, or against it. Every individual and organization exists within a particular environment, a kind of ecological cosmos, or a 'niche'. To be in harmony with this environment is to be mutually coherent, or "mutually consistent," as evolutionary biologist Elisabet Sahtouris references this interwoven interdependency, reciprocity and mutualism. The resulting gift is increased belonging, thrive-ability, wellness, hardiness, and wholeness. The gift is a lover's intimacy with one's self and with the cosmos.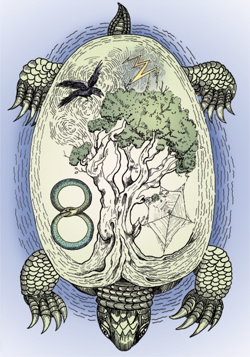 The knowing and sensuality of this being in love with life, of 'belonging within our skin,' of being at home in the universe, is our indigenous birthright. We are born into an indigenous reciprocity with the world however through which, as the Talmud says, we see the world not as it is, but as we are. This is the allurement of the magic mirror in which cultural and historic worldviews of self and human-centricity entrance and dominate: we too easily believe ourselves to be the center of the universe and the measure of the world.
Life's resiliency response to such times as ours, of evolutionary crisis and emergence, is the Wave of Transformation; it is to embrace, incorporate, integrate, and transcend, time and again; this strategy of resilience, of renewal and of transformation, is ours for the claiming, for the re-membering of who we are.
The Seven Keystone Processes of Wild Resiliency offer mythic and ecological invitations through which we may discover and experience this remembering, through which we may again know our own indigenous relationship with the Cosmos. They act in concert with each other as organizing field phenomena within the human domains (personal, professional, organizational and community) as equally as they do in nature. Each process can thus be accessed through a walk in a forest or a desert or in our daily city living. They are best accessed initially however in natural settings, the wilder the better. It is there we can most easily begin to notice the sensorial flirtations of each process, and experience the gifts they offer as inspirations, strategies, questions, and practices for living in kinship.
---
WR PROCESS 1: THE RIVER OF LIFE – WELLNESS, HARDINESS, AND WHOLENESS
Life wants to happen! It's desire of itself, for itself, is one of Life's great hallmarks.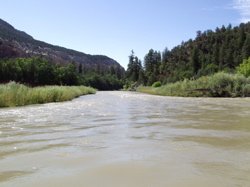 The great diversity of Life is also an expression of Life's hunger for itself, as is its reaching out for the sensorial expression and experience of Wellness, Hardiness, and Wholeness.
Water's shape-shifting, its capacity for flow and for cutting rock through the embracing of its circumstance, its dissolving, cleansing and quenching nature, and its continuous cyclic journey of always returning to itself are but a few of the reasons we say, "Water is life."
Water is 90% of our physical being when we are born into this life and diminishes to near 70% as we dry out with aging and return to the source ourselves, to the great mystery out of which all life precipitates. It is the signature of water we look for in our search for life on other planets; and it is the signature of our own personal relationship with water, with The River of Life, that shapes our experience of its gifts – of wellness, hardiness, and wholeness.
---
WR PROCESS 2: OUR GROUND OF BEING – A WORLD IN WHICH TO BE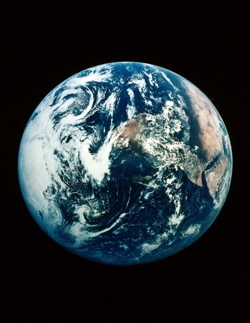 A World in Which to Be is just that; it is literally the cosmos, the earth and a personal body of habitation. It is inclusive of the objective, subjective and transcendent dimensions of being. A Ground of Being is the essential and fundamental requirement for the adventure of our lives to even occur. This world-body and personal-body, as-they-are, and our mapping of their being and nature, co-jointly create the context and reference for all conversation and understanding regarding Life and our resilience.
Mismatches however, between the World-as-it-is and our mapping of it, between how 'you' or 'they' see and how 'I' or 'we' see it, and between how 'it is', become the tales of organizational collapse and of civilizations lost, of professional burnout and of divorce, of gardens failed and dreams unrealized….
---
WR PROCESS 3: THE POWER OF ARRIVAL – A SELF IN THE WORLD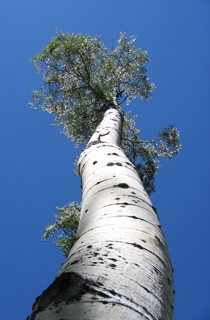 The Power of Arrival – A Self in the World, is how we show-up to life, or not. It incorporates the map we personally or organizationally overlay onto the Ground of Being, and all the subsequent ripples of that naming, throughout the cosmos. In a participative universe, this is the pregnant belly of embodiment and consciousness – Presence.
Harnessing this Power of our Arrival, through relationships of conscious intention with mental models and imagery, language, reflection, behaviors and with our emotional states of being, is key to creating and living the Self of our choosing – in the world we would create. The Power of our Arrival is the life story we enact through our living, whether consciously or unconsciously.
Embedded within this living of a story is the fiecerest power we possess: the naming of our gods. Within a reflexive and reciprocal universe, this mirror becomes, literally and ultimately, the creation of a self.
---
WR PROCESS 4: THE ECOLOGICAL SELF – A TAPESTRY OF RELATIONSHIPS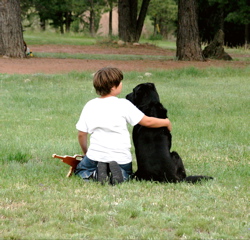 The 'self' is a construct. It exists, is sustained and is nurtured, only through A Tapestry of Relationships. That "no man is an island" is a physical, psychological, and spiritual truth. Yet it is also true that no organism, organization or community can sustain itself without appropriate and healthy boundaries. The construction and maintenance of these boundaries, their permeability to nurturance and toxicity, to 'Self' and other referencing, are determinants in the identity and shape of the self.
We are each a complex web of communities, tribes, and individuality. The tapestry of a self we weave of these threads is the story we live, the art of our creation. It is the quality of our relationships that grants beauty to our story.
---
WR PROCESS 5: THE FIRES OF RENEWAL – AND THE GREAT BURNING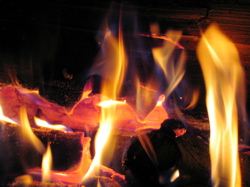 Fire is a 'living' and ancestral energy yet present within us today. Its powers of Renewal, or those of the Great Burning, are ours for the choosing. The transformative and the wounding powers of Fire are expressed in all the hues of the universe, from a welcome sunrise to cellular digestion to the fire in the belly or that burning between lovers and even to the fierce wounding fires of warfare.
Fire was born in the explosion of the Great Bang; as 'the spark of life', it feeds and or destroys our spirits and bodies while we yet live, and as life eating life, it is what returns our own bodies into soil-as the inevitable price paid for the gift of a life.
---
WR PROCESS 6: THE WINDS OF CHANGE – DANCING AT THE EDGE OF CHAOS

Life is an interdependency of cycles-of-change, of attractions and repulsions, of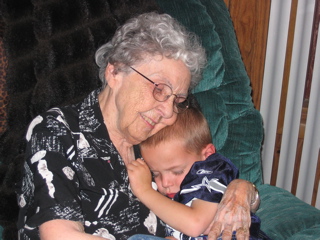 expansions and contractions, of openings and closings. Our challenge, as it is for all creatures, lies in Dancing at the edge of Chaos, that territory where too little change results in stagnation and death, and where too rapid or too much change results in disorientation, disillusion, and disintegration of all known reference and order. Life's creativity thrives only as it is able to balance this dynamic requirement for change and for order, where co-evolution and self-referencing are complexly entangled.
Additionally, we live in an era of increasing rapidity of change on a global scale. Challenges such as species extinction and global climatic destabilization, pandemics and mass human migrations…are leading to a narrowing of the channel (The Narrows) through which nations, individuals and organizations must successfully navigate if we are to survive and thrive in this future of our creation.
---
WR PROCESS 7: THE SHADOW REALMS – TRANSFORMATION AND THE GREAT UNKNOWN

Without the gift of night, we would never know the light. Death, as an expression of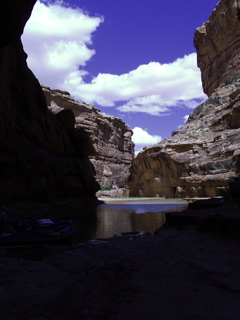 night's darkness, is the ultimate transformation, the Great Unknown. To make an ally of it is to embrace the 'little deaths' that we live through every day, even in our every breath. It is to make an ally of 'not knowing,' and of the transformational essence of Life itself.
The psychological shadow incorporates our greatest fears and self-destructive potentialities, our blind spots and their blow-back and our highest aspirations and potentcies. It is in the realm of our dreaming that the veil between these aspects of our self are most thin, and as such, dreams are an honored portal into the Unknown in each of the world's perennial philosophies. These wisdom traditions affirm that birth and rebirth, renewal and transformation, all arise out of the fertility of and intimacy with Death.
---
THE BOTTOM LINE
We are born out of the creative spontaneity of the universe and embody that same potency, should we choose to awaken to it. The cleverness of our minds can and will do much to help us meet the enormous challenges we face, but it is this same cleverness of mind that created today's problems. The invitation of our wild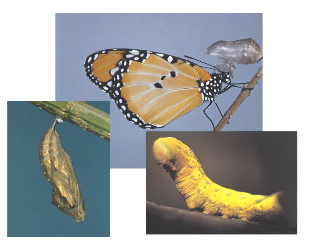 resiliency is the one of transformation; it is to awaken to the oneness and unity of all life, of all humanity. Only from this new and deepened level of perception and experience can we alleviate the alienation of the human from the natural, of the domesticated from the wild, of the self from the Self, of the secular from the sacred. Only from this place of wholeness can we step into the full potency of who we are, into our belonging and into creation of the life and world we would choose to dream into being.
Each of the Keystone Processes are now incarnated within our bodies and spirits. Our willingness to again become indigenous, to now consciously embody these processes in the service of life, will be the measure of our loyalty to the Breath-of-Life that lives within us, as it lives too without.