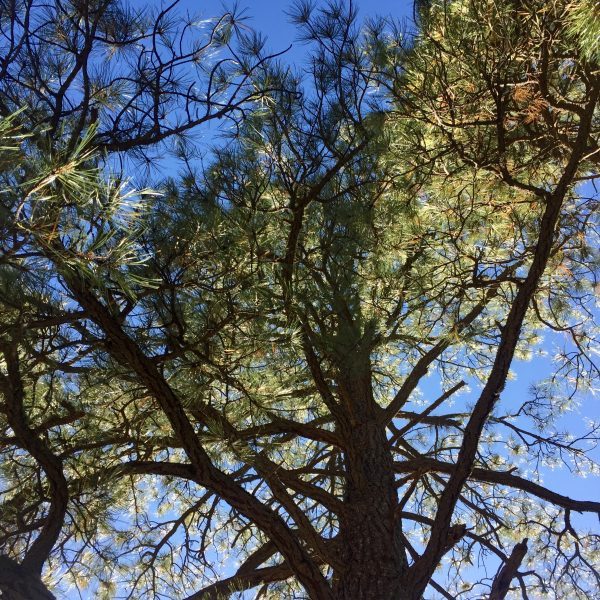 I am not a fickle lover
Today I fell in love with light

the way it freely falls from the sun
and hangs like diamonds in the sky
gathered by green pine needles
as though this tree's life depends
on such attraction of fire.
I saw light penetrate and
illuminate a leaf wearing nakedness without shame inviting vulnerability of me
enough for embracing and drinking of this life.
Such a simple thing

to brighten my heart so.
Tonight however, I shall fall in love with darkness too
for I am no longer a fickle lover
but drawn to intimacy with the unknown and unseen
and am held in truth's unclothed revelation
entwined as one with birth and death
bedded under a moonless sky.
I am a lover spent and content and seek no other
than this entirety of the world.