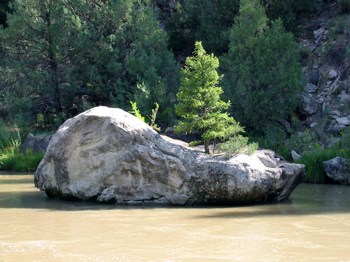 Wild Resiliency is…
Wild resiliency is Life's love of and radical affirmation of itself. It is the courageous willingness to trust and be loyal to our greatest potentiality: our innermost joys.
Wild Resiliency is the organic arising, out of our deepest creative spontaneity, of an orientation toward hardiness, growth and transformation as our innate birthright.
Wild Resiliency is the natural flow and movement of the opening mind, heart and body in an upward spiral of integration and differentiation. Who can say where any one of these openings might take us, personally or collectively… and who can say this opening into our true nature is not our hope and our future?
Wild Resiliency® is a living systems ecological model of dynamic balance, stasis, stagnation, change and transformation. It is thus cross cultural and equally applicable to individuals and organizations, business and nation states. It is our future — this realization of our interdependent being.
The Wild Resiliency® model is consequently grounded in and is an innovative integration of ecology, the Western and the Indigenous sciences, world mythologies and wisdom traditions and positive psychology's resiliency research. It is a view of the world in which authenticity and relational intelligence are the long term drivers of human hardiness and thrivability.
This model as articulated here is but another breath in the ongoing evolution of the understanding of the power of our arrival. It is no more. And it is no less. But tell me: do you know of another model of resiliency so grounded in the wholeness of who we are? Do you know of another model of human resiliency acknowledging that, 'we are more like the forest and rivers and mountains and deserts than we are different'?
Our present and future is theirs, as theirs is ours. We are not separate. And to consider human resilience apart from the health of planet Earth's waters… is naivety. This model is offered not as an 'end all', but rather as a point of departure from considering the human as the center of the universe and the consequent measurement of worth of all our relations.
Welcome Home.
Welcome home to your own innate creative and wild response of opening into the times we live in, into the offering of your gifts to the world, and your offering of receiving these gifts into your own being.
Namaste.