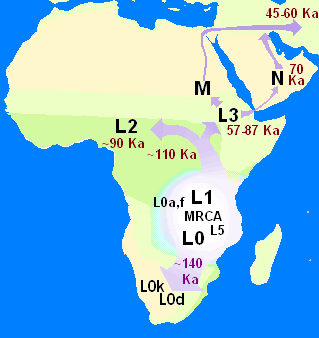 Free your heart and come with me—to Africa, of course!
When you find yourself suicidal by 9 years of age, and graced by a life that teaches you to thrive—turning the toxic into the beautiful, you also find yourself quickly moved by children in need. I am such a man.

I suggest you grab a cup of tea or coffee if interested, or a glass of wine, and allow yourself to slow down a bit and allow this post into your system.
This post is an invitation to Dare to care! Invite in the personal benefits of  investing your attention, imagination and heart. Consider that the abundance of joy and resources in your life can support the birthing of opportunity and potentiality in the life of another. You might, for example…

Ok, so here's the deal: I don't know what I'm doing other than following my heart and I'm inviting you to join me! Yup. I'm inviting you to take a risk with me and send your heart along on this journey into an adventure of human need and vision and hope.
You can make a tax-deductible donation here:
Finding human need is plenty easy for me these days but finding vision and hope for the future, that's more challenging. I believe one has to literally choose, least ways I do, being the 'master of our attention' and withdraw some away from all that threatens our comfort and lives…and place it instead and intentionally on where we find awe and inspiration and beauty.
This choosing to reclaim the attention and focus of one's heart and spirit and mind from the daily news cycle and social media cyclone is nothing less than the work of claiming one's soul away from those who would use our attention for ends of their own. So the work is to choose and to claim the dreams, values and behaviors we want to see propagated and cultivated in the world—and to put our energy into their emergence and harvesting.
That's why I'm inviting you to free your attention and heart and come with me, in spirit anyway, to Africa! I want to look at the stars and moon and sun from under the African sky too, from under the sky that witnessed our human emergence on the planet.
I want to stand on the ground that gave birth to the Mitochondrial Eve, the
genetic one rooting to which all of humanity belongs. Yes, as I suggest in the video, we are like the Aspen and as soul medicine for our time, this is how they speak to me, reconnecting me to the memory and knowledge of our common belonging to the tree of life.
I've never been to Africa, to the mother root and land, and confess to an anxiety that keeps my excitement company. Nevertheless desperation drives me to investing in making this trip and inviting you to invest as well in caring about this place and the people I want to introduce you to. In return you will receive:
The benefits that come to a heart willing to open to the world as it is, willing  to say, "Yes! I care. I will witness;"
The benefits to soul and spirit of one choosing action, choosing to be the determiner of one's attention, purpose and meaning in life;
The benefits of investing in a future you choose to nurture into being:
✓ Homeless and impoverished children receiving care and love from within a community grounded in love;
✓ Orphans and at risk children, including young girls, receiving formal educations they otherwise would not;
✓ Children learning the practical arts of self-love and care for others and peace making skills, and the skills of permaculture and organic farming. They are learning that the soil will reciprocally care for and love them if they care for and love the soil;
✓ At-risk children housed in safety and receiving three meals a day…food sustainably grown where they are living;
✓ A community self-sustaining in food, water and energy, revitalizing local forests and the land and sending out ripples of skills and visions for a world living in harmony with the earth and each other.
This is the Magarini Childrens Centre and Organic Demonstration Farm. And these are some of the things moving me too; they are why I am traveling to see again my friend Emmanuel and to visit the Centre.

I first met
Emmanuel Karisa Baya
in February of 2014, where we were attending a conference in Oregon with
Arnie and Amy Mindell
, on the inner arts of Peace Making.
You can read further of my meeting with Emmanuel
here
, but suffice to say, I felt his passionate and committed love of the land and of the children in my heart. I felt too the despair and loneliness and empty aching belly of a young boy left alone in the world–working in the fields for food and yet determinedly managing to get an education and to say "Yes!" to life. And I knew his experience within my body and soul as my own. And I felt too his eyes and heart looking across the breakfast table at me and saying, "I need help."
We might as well have been two
aspen trees looking at each other because we both knew we shared the same root. And we each felt the other sensing the presence and being of
the other as brother
through this shared rooting. Sometimes a man's only job is to show up and listen for what wants to emerge. I listened and began to find myself among a small network of committed friends of Emmanuel's and the Center's.
The year 2016 brought in continuation of severe drought and I and an international collection of Magarini's friends found ourselves repeatedly caught in the urgent need to raise emergency food funds and supplies… rather than focusing on raising funds for a 'bore hole,' or well, as we wanted to be doing. Crowdfunding and the heroic generosity of donors ($32,000) brought the drilling of the well into reality this last July, to great celebration.
Subsequent turmoil in Kenya's national elections and fundraising challenges delayed installation of a solar water pump until now, November 2017. Here is a video of gratitude from the Centre and Emmanuel, testifying to and celebrating the difference this anticipated water supply will make to the Children and community there:
The children's and Centre's immediate needs include:
$3,250 will complete funding for a solar water pump & panels with a security fence, providing the Centre and local community with a secure local source;
$2000 Holiday to Remember funding for food and celebrations for the Season upon us. (This provides traditional celebratory food for the community as well, including protein, something the children rarely receive;)
$16,000 to furnish 100 girls with 50 steel bunk beds and bedding and mosquito netting, personal & laundry wash buckets/basins in the recently completed girl's dormitory, eliminating the risks of predation as they walk to and from the Centre for food and schooling ($160 will provide this for one girl);
$240 monthly funding for three staff care takers for the dormitory;
$35,000 for the construction of two buildings, a kitchen (cooking currently occurs over open fires) and a dining hall, to facilitate feeding the children once they are living on site.
$100 for a professional survey to assess needs and costs for a gravity fed drip irrigation system on 8 of the farm's 12 bore hole adjacent land;
$? yet unknown costs for the drip irrigation system;
$? for the construction of walls for the Centre's open air pole barn type school classroom buildings (Cement floors were a critical addition this last year;)
$? to bring internet service to the Centre;
$? to establish Centre-wide solar power.
I'd love to see us raise $60,000 by year's end. And more, since the dream is to create an EcoVillage and teaching centre where you can come, witness the awe of Africa and Kenya and remember our common deep rooting as a path forward into a more beautiful world for all.
If the above needs and dreams look daunting to you… know they can feel that way to me also; and it takes little thinking to realize the meeting of any one of these physical goals will but lead to more. So this cannot be a journey to an end but one as a way of living and being in a world where its needs are invitations to our spirits and creativity.
This is how I would meet my role as a fundraiser here, a role I do not step into naturally by inclination and certainly not by training. I am a man of heart however and I'm sharing mine with you here. It's unlikely you'll have time to get any cash to me before I leave (Monday, 11/20), though I'll happily carry whatever is received.
Tax deductible donations can be made at the Crowdrise campaign page here, and through paypal at the hosting non-profit International Peace Group's web site.
But I'm asking for something more than your money here, whether you contribute financially or not. I'm inviting your heart and attention to come with me on this journey into human need and dreams. And I believe, into a developing model of care and of a future of reciprocal thrivability for humans and for the soil, for the earth.
I travel in desperation and hope. I invite you to risk this with me. The ripples of small acts of attention and kindness can travel through untold numbers of hearts. That's part of why I call it wild resiliency; because when the heart opens, who knows where such might lead us?
Tax deductible donation

Finally, by way of "Thank You!" for your attention and for the generosity of your heart, wherever it might turn, allow yourself to be moved by this short video of gratitude from the Centre, released in March of 2017:

Magarini Children's Centre and Organic Demonstration Farm web page and Facebook page
2016 Annual Report Link: Annual Report 2016-Donors

Magarini Children Centre and Organic Farming Demonstration Farm, Kenya 
Kenyan Charitable Registration #SS/MLD/MAG/446/3/2009 
Related Posts:
Watching this video will move and inspire you
Forbidden Knowledge and the Aspen Body
Loneliness & Presence: What the Aspen Know