White Combs and Sweet Honey from my Old Failures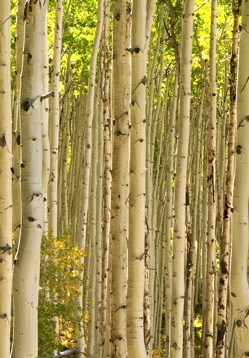 The original title of this post was How I Came to Wild Resiliency. It is now, White Combs and Sweet Honey. You'll discover the mix as you read on.
I'm about to head to the mountains to hang out with the aspen trees for several days. It's time for me to again listen to what they are saying. I'll return to the blog world… when I return.
George Washington Carver reportedly said: "Anything will talk to you if you love it enough." It's time for me to go visit with some of my loves.
Meanwhile, here is a short (less than 2 minutes) mp3 on How I came to Wild Resiliency.
You can find a page post on How I came to Wild Resiliency here.
While writing this post I found myself listening to Diego Mulligan on our local station 101.1 FM, KSFR. Diego was interviewing Dr. Sam Goldstein who is a coauthor, with Dr. Brooks, of the recent book, Raising Resilient Children.
Here's a quote of Dr. Goldstein from the interview:
Children come into the world with a wonderful instinctual optimism… and then the world demoralizes them….
I resonated with him as he went on to address the challenges of creating a society which supports life rather than diminishes it, particularly as that pertains to raising our children. His thinking and articulation was excellent and practical. Check his web site and you'll discover he is very prolific in his writing and work.
Listening to him speak about spanking and discipline in raising children… I found myself again wondering how I might introduce my own personal stories into this blog… or if that ought to be another blog, or a web site…. In this moment, I'm inclined to share a brief story that does have to do with the original title of How I Came to Wild Resiliency, and the subsequent change to White Combs and Sweet Honey; the change was inspired by my listening to Diego's interview with Dr. Goldstein. Here's a personal story:
I remember the time I held my first Counsel with Life. Mom and Dad called me into the kitchen and told me I was going to be "held back a grade", that I would get to do the third grade again: "You didn't flunk. You'll get to go to a new school and no one will have to know…"
Like hell! I thought. La Junta was a small railroad and ranching town on the plains of Colorado and I knew all the kids would know. I felt Mom and Dad's embarrassment and shame of me — their kid; I took it into myself like a kind of poisonous nourishment and I went out into the alley behind the preacher's house where we lived, next door to the church where Dad preached, and I laid down in a pile of leaves raked up by a neighbor and I hid between two garbage cans and I cried.
You don't love me… else you wouldn't hit me all the time and treat me like you do. There's something wrong with me… I hate me. I hate being alive! I didn't ask to be born. Maybe I could use that rope in the garage, and the ladder and put the rope over a beam and hang myself. Then when they find me… maybe then they'll be sorry…
I hate them… I hate you too, God. Damn you.
Maybe…maybe there is something secretly special about me though…maybe they just don't know how to see it… maybe someday…someday maybe I'll be a hero and then…then everyone will love me…
How is it, I ask, that we turn the poison in our lives into beauty? How might we compost the turmoil and terror and extinctions and conflict of our time into a world worth passing on to our children?
As Janassie Ray asks in the September/October '07 Orion Magazine, "Are we part of being change, or are we just talking about change?"
Among Antonio Machado's many sweet lines, this  comes to mind:
Last night, as I was sleeping,
I dreamt—marvelous error!—
that I had a beehive
here inside my heart.
And the golden bees
were making white combs
and sweet honey
from my old failures.
This poem captures the spirit of that transformational capacity I think of as our wild resilience. And it is innate within us as a resource; it is the invitation Life extends to us—our whole life long.
At this time in human history however, this invitation and our response is critical: to turn toward Life's invitation of joy, or to orient towards our fears. Turning toward joy requires of us asking the hard questions. It requires looking deeper into our souls for the satisfactions and pleasures that are richer than what can be purchased in the market place.
As the poet Mary Oliver asks in her poem, The Summer Day:
Tell me, what is it you plan to do
with your one wild and precious life?
Me, I'm heading to the mountains to see what I can learn from some old Aspen friends. They speak to me not only about the ecology of fear… but also about the ecology of love. And it is such wild wisdom as is theirs… that has brought me this far.
Note: Antonio Machado translation by Robet Bly. Thanks to Flowering Cactus (comments) for the correction of an earlier miss-attribution.