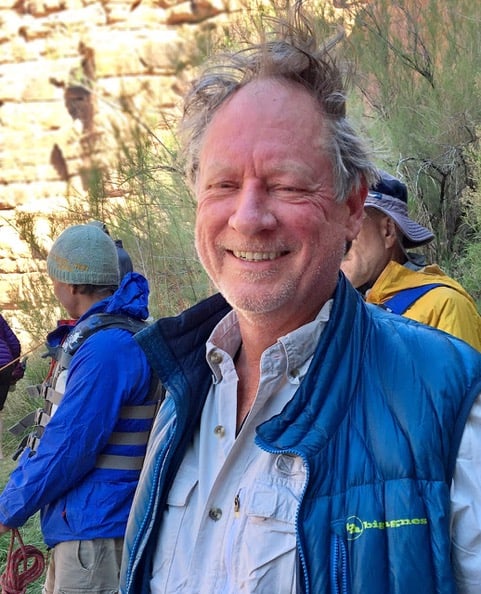 What's a little odor got to do with it?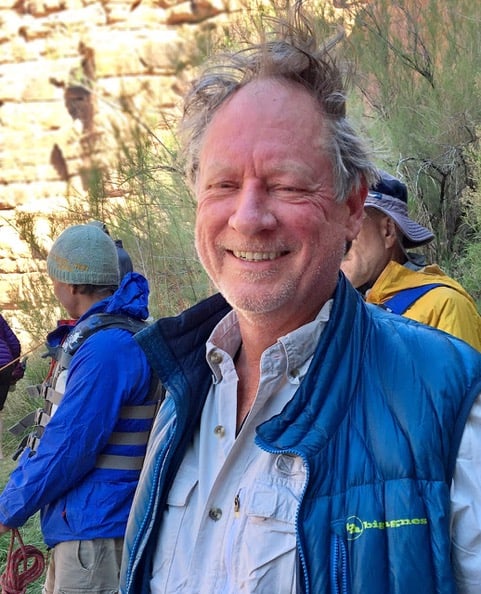 For the first time in a week
I look in the mirror
six hairs
hang long out my right nostril
A dozen protrude
from my right ear as to beg for combing
or at least shampooing
like the locks on my head
Unwashed for five days
my whole body
arm pits and crotch and feet
extrude an odor rumor says
He smells
one friend tells another of me
but I want to suspect it's the 24-hour clothing I wear
continuously despite being on a river trip
Cold weather and wind preclude bathing
and with no spare warm undergarments
offering the luxury of a change
the eyes in the mirror
Look back piercingly into my own
and smile with the light and joy of one
grateful for the knowledge and awareness
that the liquid flow I've made love with for five days on now
Is the same River of Life
the very same water
that pulses in the red veins
visible in the sand blasted bloodshot whites of my eyes
I'm freshly returned from rafting on the San Juan River in Utah and still cleaning the boat and washing clothes and getting the oil changed on the truck and now making phone calls and sending emails and texts again. But oh what a gift to be absent the digital world for even this brief time and to sleep again under stars galore and on bare Earth again while listening to the little songs of the River as it flows by.
We should all be so blessed as to be intimate with such gifts of the spirit and soul, for even the scientific research is clear that time in Nature is healing and renewing and balancing to body, mind and mood. Check out this google search link for 'benefits of time sleeping outside' if you're curious and want to learn more.

And as an outdoor/soul medicine guide of decades, I'm keenly aware too that key skill sets help to enhance both comfort and safety of such time. So take the time to cultivate them… be a learner of all things and matters that enhance and strengthen the life force within you… for to do so is also to honor Earth herself… and today is after all, Earth Day April 22, 2021.
There is indeed magic and wonder to be found in the discover and celebration that we too are woven of the very threads and fabric of which are Earth and Cosmos themselves. Enjoy!
Note: Thanks to Cheryl Slover-Linett, my partner in programing at Leadfeather.org, for the hairdo photo! And Thanks too to all the unnamed dear friends here who made this trip the great soulful adventure it was and so remains in my heart and memory.