Varieties of Resilience — The Resiliency of a Victim
There must be as many varieties of resilience as there needs for it: excuses for not changing, hungers for thriving, and invitations for transformation, evolutionary calls for mutation and development….
There is a territory in The Wild Resiliency Keystone Processes I call The Shadow Realms — Transformation and the Great Unknown. My intention is to place on the map of resiliency-thinking Death itself, and all that likes to live in the darkness of the Unknown, including the psychological human shadow as well, for it clings to the unseen realms in order that the self of our comfort and familiarity may stay so.
So there is the resiliency of 'bouncing back' and of 'staying the course.' These arise out of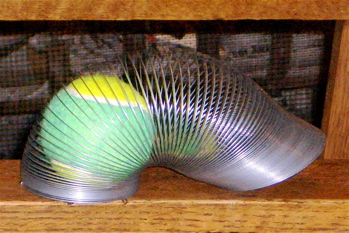 denial and rigidity of personality as frequently as they do out of determination and commitment to some higher goal. Business are as subject to these strategies as are individuals or nation states. I often think of this as the Slinky Variety of Resilience, or as Domesticated Resiliency.
This variety of resilience has its place in the world; political and economic and religious conservatism can be thought of as performing a useful 'anchoring' function in a culture, a sort of homeostatic function, a resistance to the unknown or the feared or… to change. It is not without reason that families and cultures teach us to stay inside the corral, for it is only a self that can fear or desire change, and it is the self that must die and be transcended in order for transformation to occur.
This is the challenge for the victim, and for the perpetrator for that matter: an old self must die in order that a new one can be born. But transformation only occurs out of the stresses of life, and often the tensions must push us to the very edges of our souls, to the dark nights of our souls, before we surrender to the fires of this alchemical self-destruction. There is a very dramatic video interview of Diane Sawyer with a 'victim' of domestic abuse here, describing the challenges of self escaping from, dying to, itself.
It is a worldview and a story she must escape from, one in which she is both powerless and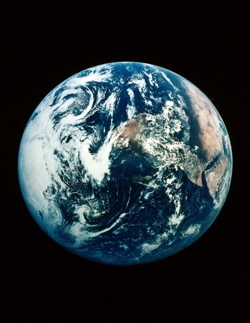 undeserving, one in which she suffers for cause (to protect her children) and without cause (the irrationality of her abuser). Come to think of it, her position is not that different than our collective challenge in rejecting this war against terrorism… as status quo, or in accepting that some 80 thousand Iraq citizens is justified by the deaths of 3000 of our own on 9/11.
It is a worldview that requires transcending, a self that requires dying—in order that we may come to the joy and resource of knowing what the Aspen Knows, for we all have become victims to a worldview in which we are less than we are. We are left with but two fiery questions:
"What shall I feed myself, today:
Fear? or Love?"
And the second question is this:
"What shall I make of myself,
As a sacrifice of flesh and spirit,
With which to feed the world?"
You can find a bit of a different take on resilient victims here, at the resilient blog.