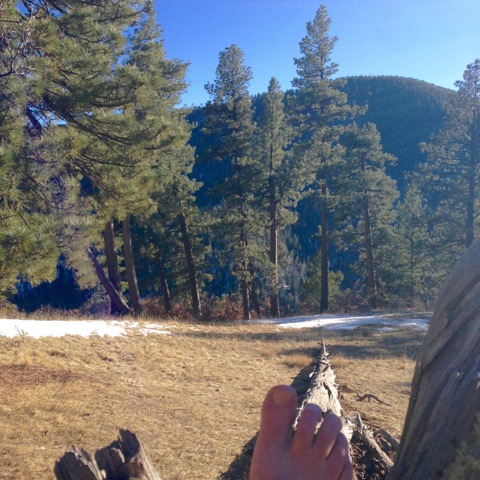 Tell me, do your feet touch the ground?
Tell me,
do your feet touch the ground?
No, I mean really!
Are your legs long enough
that the bare soles of your feet
make love with Earth as you walk?
And can you too
feel how Earth makes love with you
every day with every breath?
Can you feel how the trees freely gift your lungs with oxygen rich air
how the rains and snows and creeks and rivers
offer water to your tap and equally to your blood?
Have you not noticed how the water within you
wants to flow free and true to its nature,
to your nature too—as water?
Have you not felt how Earth's gravity invites you
into conscious awareness and relationship
with your body?
With this gravity as ally, are your legs rooted enough
for your arms to reach up
letting the tips of your fingers touch the stars?
Have you slowed down long enough
to notice the burning
of Sun's fire in your belly and loins too?
Can you feel the longing in your bones for belonging?
The hunger in your heart for love of self and others
to be loved and to be love?
Can you feel the itch in your eyes for seeing the world anew,
for perceiving with the curious
wondering enchantment of children?
Can you feel how your very spirit
seeks out its own wholeness
in search of understanding and meaning?
When did you last scratch
that itch of yours for growing
legs and soles for reaching and touching Earth?
Is not the humus of our soul,
the detritus of our everyday living,
the humility of our humanity?
The entirety of the cosmos is in love with you
and what joy and awe to know this
as you let the soles of your feet
caress your soul.
[soundcloud url="https://api.soundcloud.com/tracks/270107540″ params="color=ff5500&inverse=false&auto_play=false&show_user=true" width="100%" height="20″ iframe="true" /]