Lao Tzu on Wild Resiliency & Domestication
I recently heard a young friend say, "I hate going to work. I don't do anything there a monkey couldn't do and they treat me like that too…."
On the other hand, a few years back, a recently fired CEO visited me for some time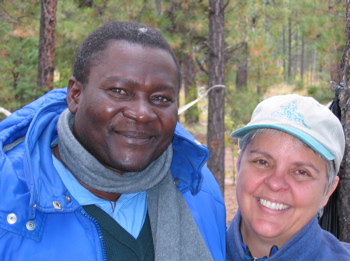 together in the wild and said of his post-takeover firing: "Best thing that ever happened to me. Now I can get on with my life… do something more… fun and rewarding….
And then there is the close friend who just resigned from a job he's not been happy in for years, but who often said: "It's hard to give up the security and health insurance… and the pay is good and…." So his work life fed off him like a vampire for years, until he reached the point of being willing to risk the unknown in order to again lay claim to his own breath-of-life.
This friend has a great reputation in his field and I'm confident he will land a job that nourishes him rather than one that feeds off him. And my CEO friend has gone on to more rewarding and suitable work and only looks back with gratitude. And my young friend, she is on her way back to college and will take the experience of 'feeling treated like a monkey' and resolve the more to follow what feeds her joy in life.
Each of them expresses loyalty to their joy in a personal manner, and each of them express loyalty to safety and security and familiarity, to domestication, likewise in their personal fashion. We all do. And as one who has traveled a bit, I can tell you that I am very fond of the familiarity of my own bed.
I've been thinking a lot of Lao Tzu of late however. What he calls "the tao" in his writing is as good a description of what I call "wild resiliency" as any I know. Plus he is a lot briefer and wiser than I, so I cannot recommend his book, The Tao Te Ching, too highly. Consider this:
Men are born soft and supple;
dead, they are stiff and hard.
Plants are born tender and pliant;
dead, they are brittle and dry.
Thus whoever is stiff and inflexible
is a disciple of death.
Whoever is soft and yielding
is a disciple of life.
The hard and stiff will be broken.
The soft and supple will prevail.
– Tao Te Ching, Lao Tzu, translated by Stephen Mitchell, Harper & Row, 1988
If there is an essential characteristic of domestication, as I think of it here, it is this: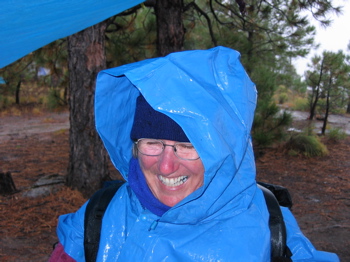 domestication requires of us a narrowing and closing off (down) of our imagination and thinking and feeling… in exchange for loyalty to 'the program', whatever it may be. And so Lao Tzu's reminder here to orient towards life becomes invaluable to me as I bump into the places in my life that tempt me to become inflexible of perspective and cloudy of vision and lacking of imagination. Oh, it is so easy sometimes to lean into illusions of safety and security, to follow my introversion into a corner of the room… when what life calls for from me is risk taking, is saying "Yes!" to life.
Sometimes it is clients who remind me of this when I most need it. And here is a reminder from Helen Keller, certainly a wildly resilient spirit:
Security is mostly a superstition.
It does not exist in nature,
nor do the children of men as a whole experience it.
Avoiding danger is no safer in the long run than outright exposure.
Life is either a daring adventure, or nothing.
To keep our faces toward change and
behave like free spirits in the presence of fate is strength undefeatable.