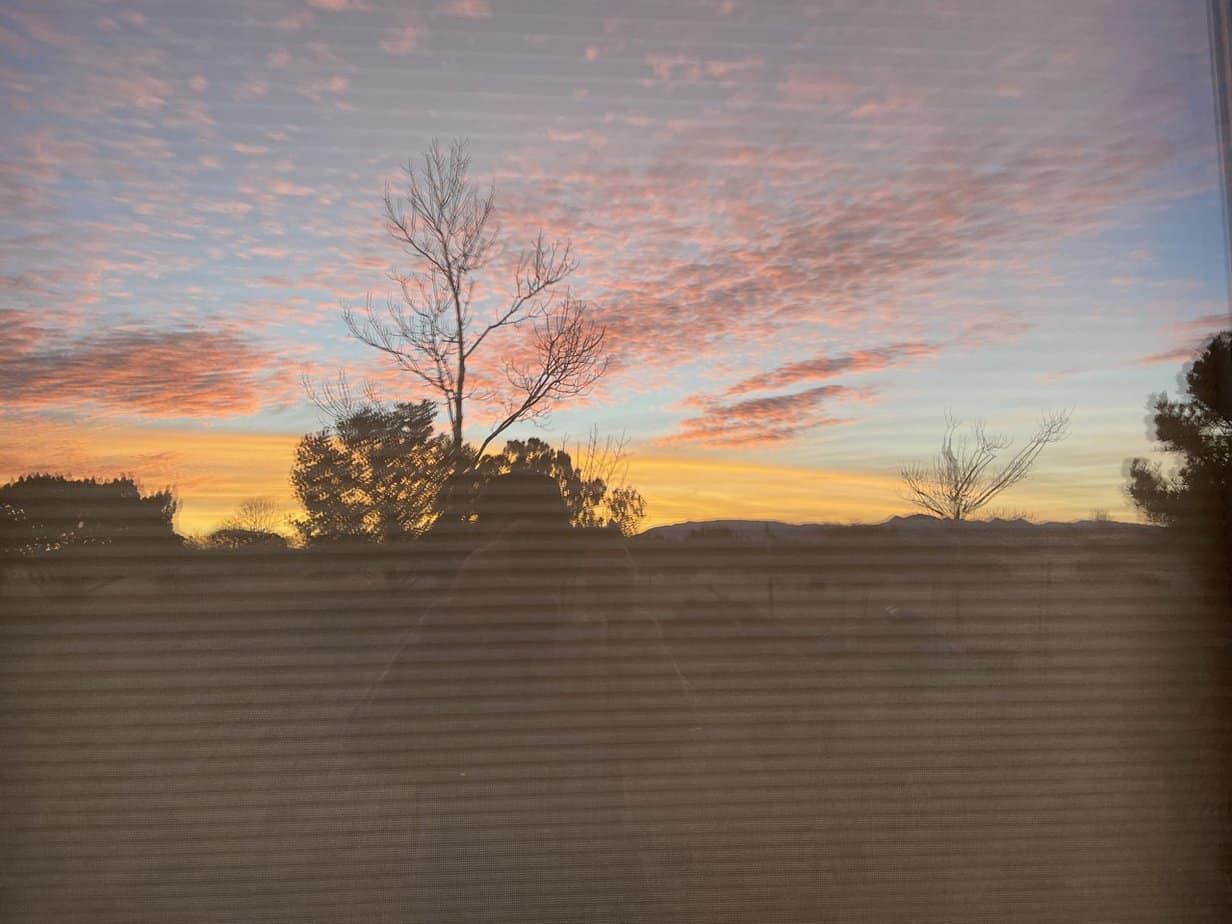 Intimate Self-Portrait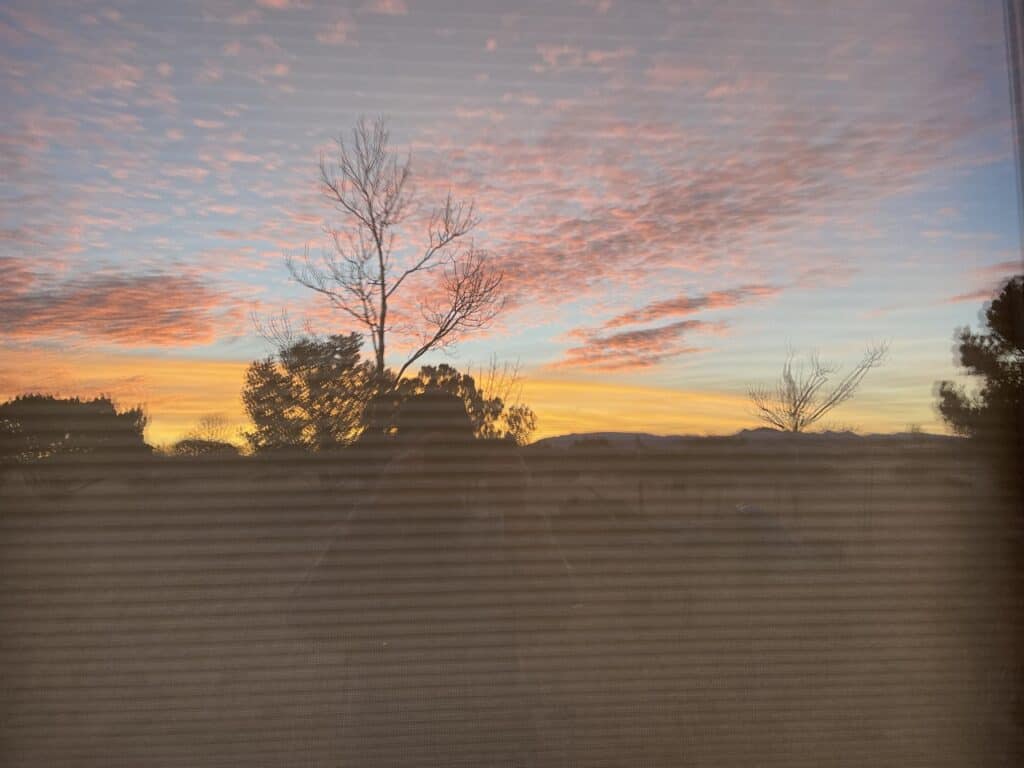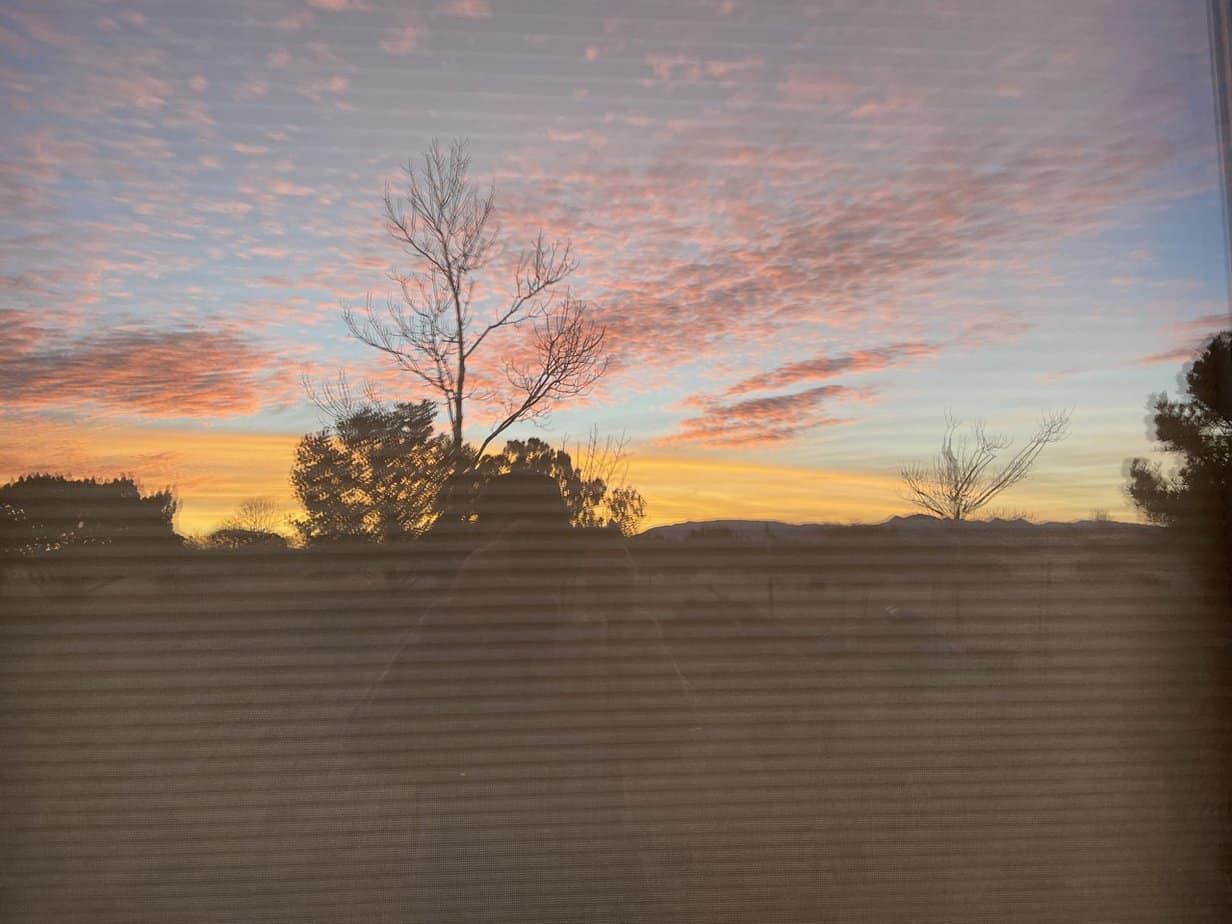 The Nightmare
I had a big nightmare last night that seemed to go on and on and on…. I'm in a room with maybe a dozen folks… we expect to be attacked by someone wanting to kill us. We are essentially weaponless… the fear among us is palpable… and growing. I hide behind a curtain at one point, then try the bed sheets…. Say at one point to folks,
"Look, we have to be willing to look him in the eyes!"
I eventually wake… very disturbed…. still feeling the fear and intimately feel all the evil people do to each other in the name of God and good… I feel the political and religious forces converging in our country and around the world… for authoritarianism and fascism… DT even promises to use the presidency for revenge and 'cleaning up….'
Recovery
Then I feel a wave of remembrance come through me: Oh, a spiritual awakening is our only way through… an evolutionary leap of collective human consciousness…. and I begin to repeat the mantras… I love myself… I love my life… I love the world… I am love… and my system begins to settle
Seeking to Understand Evil
I grew up in the world of Fundamentalist Christianity and so learned to become a student of Evil early in life. After the 9-11 terrorist attacks, I took a large dose of fungal medicine and did a shamanic journey, with this prayer for a mantra: 'Show me the true face of Evil… help me understand its nature….'
I repeat this mantra for hours as I journey into the underworld… deep into my personal and our collective unconscious… down through the roots of Western Culture and human history. This story is larger than is suitable for this post but what I wish to leave you here with are three realizations.
First Realization
The first is that I came to experience the roots of Evil as the perceptual removal of the divine and sacred from one's self or others, whether they wear human skin or that of plant or animal, rock or element. (I call this, the Jehovah Wound.) With this realization is the remembrance of Earth herself as alive, conscious and sacred… the cosmos itself as woven of love. It is this re-memberance that allows me to carry such intimate knowledge of Evil, to this day.)
Second Realization
Second, I experience the perpetuation of this Evil force occurring like a virus that runs through various worldviews as the stories of identity we tell ourselves, mostly unconsciously. We see Evil's face mostly through the symptoms of spiritual trauma, such as our 'not enough-ness,' body and sexual shames, addictions to power and busyness and substances, the numbing of our feelings…. But it is our stories that prevent us from seeing the true face of Evil underlying these symptoms, for our nature is to see what we expect to see.
Hence a fascination I've developed for self-portraits taken of sunsets in the windows of my home. They remind me to look below the surface and deeper into the hidden natures of self and world. They remind me there is beauty and wholeness everywhere, if I but cultivate the Eyes of Spirit for seeing it.
Third Realization
These window reflections also remind me of a third vital realization: If I wish to reduce the evils of the world, I must first be willing to look inside. I must be willing to confront my own fears and hatreds and experiences of separation from others, my culturally implanted needs for superiority, and domination and specialness.
A New Earth
So it is, if we wish to turn the tides of authoritarianism and fascism that arise inevitably during this era of 'the in-between story times,' we must be willing to cultivate the spirits of self-love and self-compassion. In this healing we will find the enemy we wish to defeat… lives within, for they are us… and we are them.