A River of Life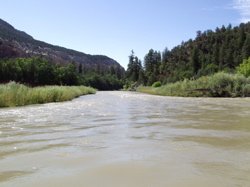 There is a River of Life
arising out of the Deep Silence
that gives birth too
to Deep Time.
We ourselves are born
out of this Ground of our Being
and are not,
can never be,
separate,
from the Deep Silence itself.
But the invitation we live within
is to learn to imbibe
The River of Life
to such a depth of our Being
that we know our union with it;
For it always is, and ever will be,
system sensitive to subtle perturbations,
and what love creates
I desire
and choose.