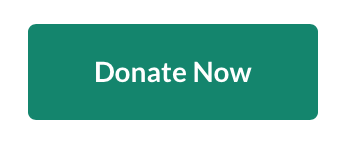 The Chickens Are Coming!
Hello Dear Friends,
We're inviting you to celebrate with us the coming of chickens to Magarini and to help us bring this fundraiser to a crescendo of closing! Our target was $7,000 and we've raised $4,564 to date—and we'll be closing this effort down in the coming week. It's time for us to move on from this for now and Emmanuel will build the chicken coop with an eye toward future expandability.
It's not too late to make it yet larger, however! Many of you have already donated financially to this fundraiser and there's still time for any who might like to but have not yet done so. Everyone receiving this email however is a supporter in their hearts of Emmanuel and Magarini Children Centre… and for this we thank all of you. 
We are now working to bring Emmanuel back to Santa Fe sometime during the first couple of weeks of June so please mark your calendars. He'll also be in Vancouver and Victoria, BC and in Oregon. We'll again be planning events for more personal connections with Emmanuel as well as a fundraiser and can certainly use your support for this. Magarini remains at the cutting edge of developing Ecovillages while formally educating and feeding some 300 children from the organic farm.
We hope to see the coming year bring the building of… yes a chicken coop! But also the construction of four new classrooms, a dorm for 100 orphan boys, a kitchen and dinning hall, an initial solar energy system leading to the installation of a micro-grid solar development there.
Your gifts and support of the Centre are making a difference in the world. Let this be medicine for your own heart, spirit and soul. In these times, we need all such medicine we can generate and receive.
We also want to leave you with a possible Valentine's gift and another way of gifting Magarini. Our own Santa Fe Reflective Jewelry and the only US certified Fair Trade Gold Jeweler, will gift Magarini 20% of purchases made, using the code MCC, either online or in the store. Thank you Helen Chantler and Marc Choyt. (See photo below!) 
With appreciation and gratitude to all,
Larry Glover — and Cheryl Slover-Linett
"Loving soil is loving self is loving children."